I love travelling around Scotland and one the nearby places to visit are Arbroath Cliffs. It is located near Arbroath, Angus and has breath-taking views. There is a trail to follow up towards the cliffs, which is about 12.2 kilometres, so wear comfortable shoes.
It is about 40-to-50-minute drive from Dundee whereas it might take over an hour or so with public transport to reach the cliffs. There is a car park if you are planning to drive.
I took a photograph of the trail map to help guide me about the sights as I was hiking the trail.
The walk stretches around three miles to the charming village of Auchmithie and has several iconic landmarks, such as the Needle E'e arch, Dickmont's Den and the Deil's Heid stack.
Always check the weather before going. I went about a week ago and even though it said it would only rain after 7pm, it started drizzling mid-afternoon. Luckily, we were prepared with raincoats and umbrella. However, it can be dangerous walking down rocky paths.
I would recommend going during the summer as you get an amazing view of the North Sea and could even have a picnic near the bench spots. Though, you would need to keep an eye out for seagulls!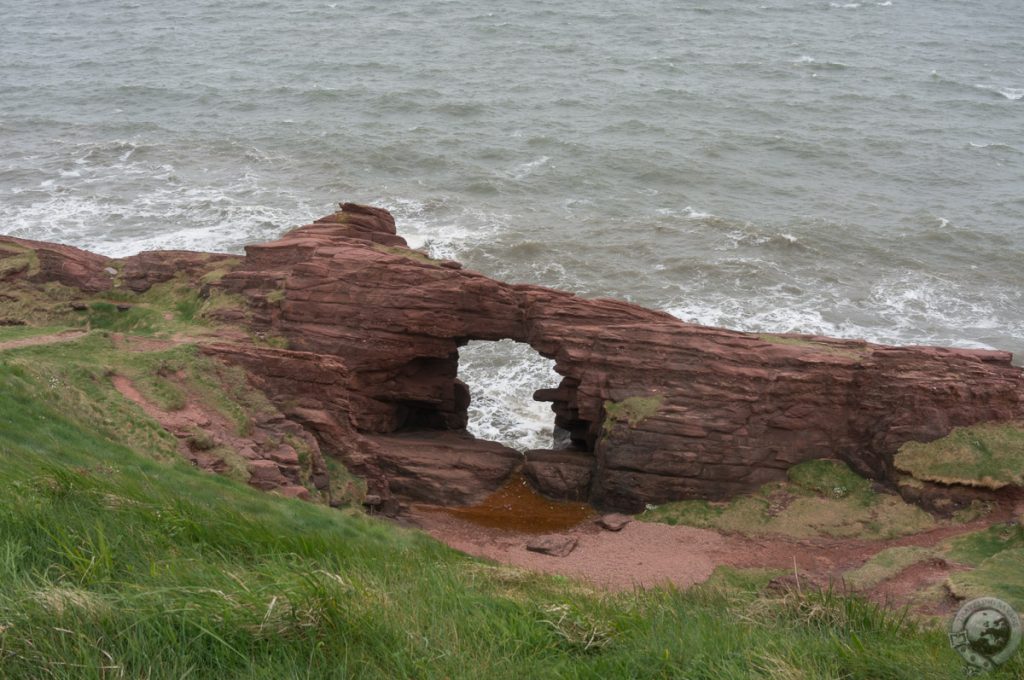 You might have seen people taking pictures on this part of the cliff. There is no proper trail to get down there. It seems there a rocky path which is quite unstable. It was a bit harder for me to walk down there since I fear heights. However, I was with my friends who helped me down the way. Always remember to be safe since it can be slippery and there are no barriers to protect you.
When going to Arbroath, I would recommend roaming around the city as well and try their ice cream stalls or fish suppers. It is a great way to end your trip and gives you a chance to enjoy their seafood local delicacy too 😊